English-Spanish-Catalan Translator & Proofreader - Certified and ATA member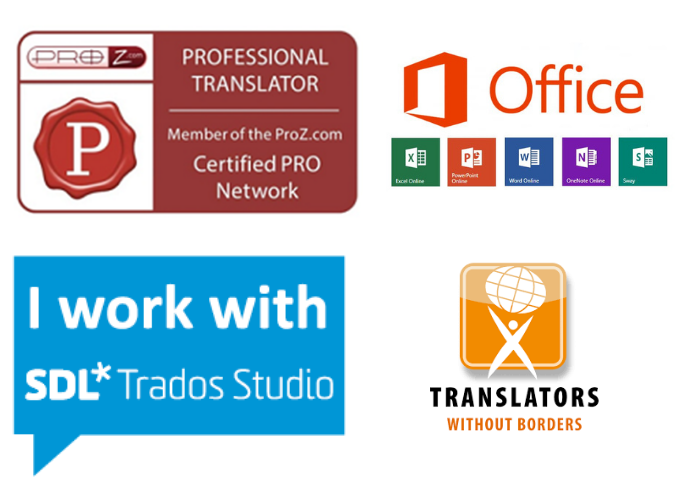 I offer:
- translations between English, Spanish, and Catalan
- knowledge in writing and proofreading
- punctual delivery of my work
- respect of your privacy

What can you expect of my translations?

- No word to word adoption of the original text, but a quality translation that makes sense to your reader and that captures your reader!
- Your reader will think that he/she is reading the original text, no hint of translation.
- Consideration of details that may be present in the original text.
- Adoption of form of expression depending on the original text's genre.
- Immaculate Spanish grammar and orthography.
- Researching content if necessary.

Just a short info about my person if you are still with me:
- I love reading all kinds of books and genres, also classics.
- I am currently studying a Master's degree in medical translation.
To order my services, please clic the following link:


You will get a top notch English to Spanish translation | Upwork
My freelancer profile:

Diana C. - CERTIFIED English to Spanish Translator and Proofreader - Upwork Freelancer from Punta Cana, Dominican Republic
That is enough for now, I guess. If you still feel like you want to find out more about me and my work, please check my portfolio! I would love to hear about your projects and how I can help you reaching your goals!

Have a wonderful day, wherever you are in this world!

Best regards,
Diana Casòliba